Guardian reporter Rory Carroll reflects on six years in Los Angeles at a time of soaring wealth and desperate poverty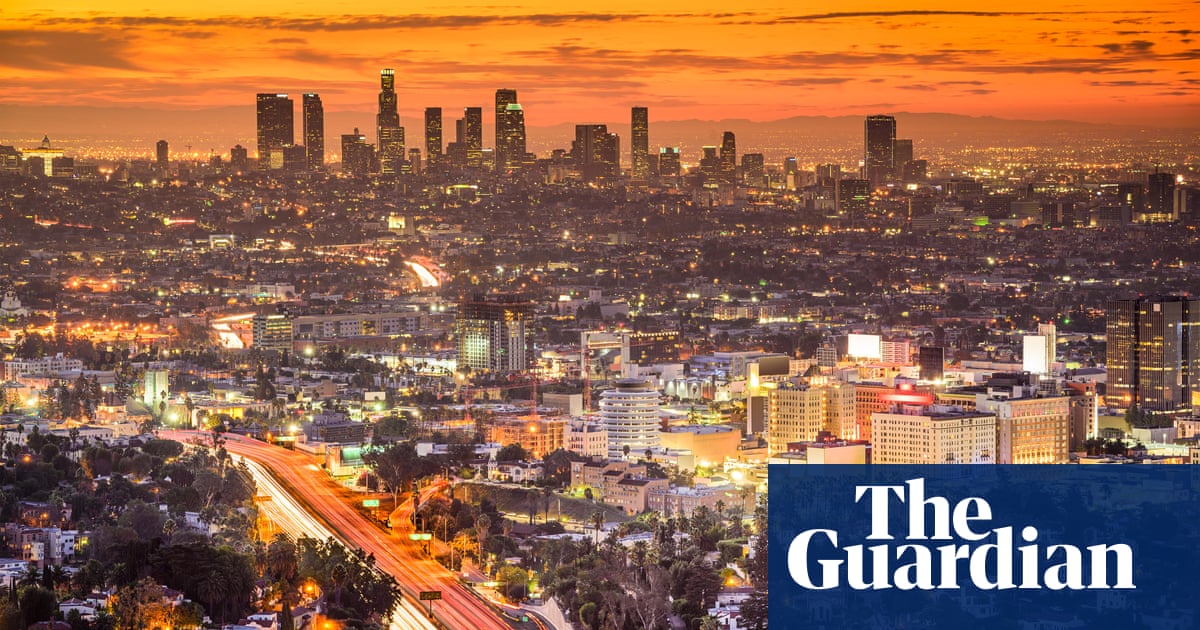 I called Los Angeles home for six years and now, as I bid goodbye, I sift through memories that feel incompatible, discordant.
There was the endlessness of the city, horizons of concrete, as you fly into LAX. New skyscrapers rising over downtown. Dolphins leaping in the surf off Malibu. Hustlers and dreamers and visionaries inventing things, making movies, mega-mansions, plans for Mars.
And Barbara, munching her sandwich.
I'll start with Barbara. I don't know her real name. Tiny, wiry, black curly hair falling to her shoulders, grubby face, grubby clothes, she looks about 45. She hobbles – a gammy left knee, I think. She doesn't answer questions or really speak except to say "Br-br".
She frequents Santa Monica Public Library, where I sometimes write. There's a lovely courtyard with dappled sunshine and a little cafe. Local residents and tourists lunch there. So does Barbara.
Hauling plastic bags and a backpack, she limps in, resembling a pixie that fell down a chimney, lays her load in the middle of the yard. Then sinks bare arms inside a circular metal bin, rummages amid crumpled, gooey trash, extracts the remains of sandwiches and stands there, munching.
Other diners look away, look back, try not to stare. They sip their juices, continue chatting, unsure how to respond to this scene of human degradation. After six years I still feel that way.
Read more: www.theguardian.com