Economic grievances, lack of freedoms, global sanctions putting country under unprecedented pressure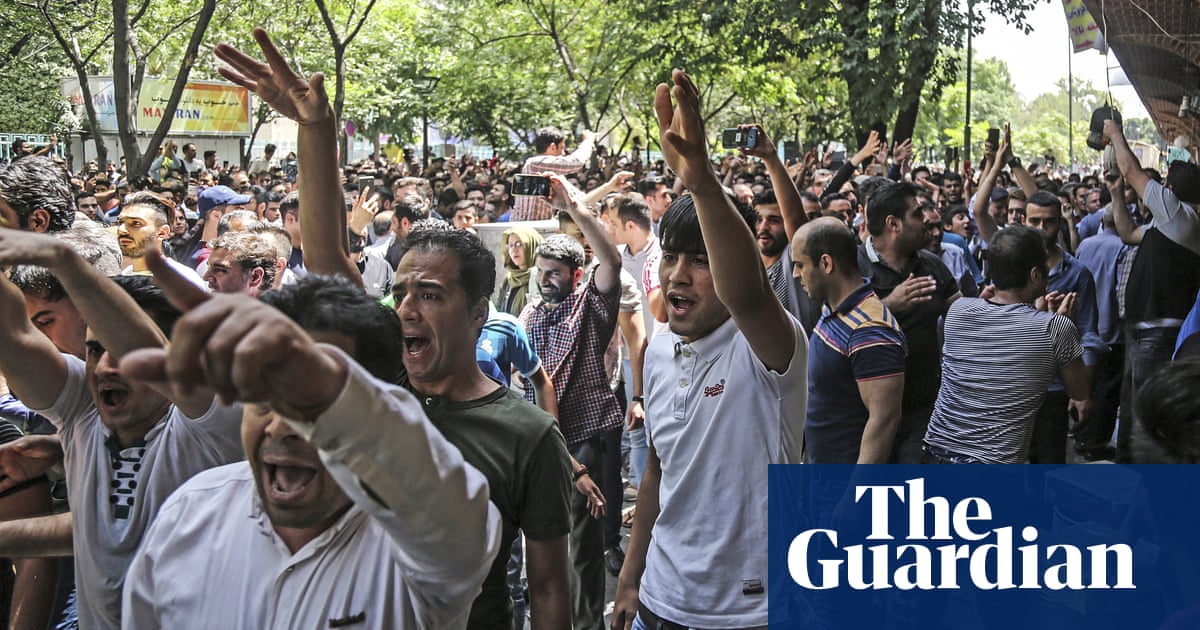 In the words of Mohammad, a graphic designer out of work for four months, life in Iran is "like being a fish in a rapidly shrinking puddle of water, under scorching sun in the middle of desert".
On the surface the 28-year-old's comments speak to the country's grave environmental challenges: it is experiencing its worst drought in modern history, with water shortages and recurring electricity cuts that cut the internet, halt lifts and disrupt air conditioning in 40C heat. Authorities in Tehran are even considering to bringing working day forward, from 6am to 2pm, to help workers cope.
But Mohammad, who relies on his father's pension for survival, like a "leech feeding on blood" as he puts it, is not speaking about the environment. Instead he is referring to a wider crisis he says has created a sense of hopelessness permeating Iranian society, which few have seen on such a scale since the 1979 Islamic Revolution.
A combination of factors ranging from economic grievances and a lack of social and political freedoms to international pressure and sanctions has put the country under unprecedented pressure. Many Iranians would now agree with Mohammad that the country faces a pivotal moment.
"People are desperate to find a way out," he says. "If it's war, so it be, but quick; if it's reaching an agreement, so it be, but quick; if it's regime change, so it be, but quick."
Weeks of sporadic protests across the country over water scarcity, unpaid salaries and currency depreciation, combined with mounting pressure from the Trump administration, which wants all countries to stop buying Iranian oil by 4 November, have piled pressure on Iran's president, Hassan Rouhani. He is increasingly being seen as a lame duck as he proves unable to fight off hardliners and pursue his agenda. One pledge he has delivered on – the landmark 2015 nuclear deal – is unravelling after Donald Trump pulled the US out of the framework in May.
Read more: www.theguardian.com